Nyári Fruzsina makes family travelers' life easier with her service

"Traveling with kids is fun and an exciting adventure, yet many are afraid of it. We found the reasons why and created a complex service to make it easier for globetrotter families." Nyári Fruzsina entered the tourism market with a unique service, she wanted to make sure traveling families are comfortable so she created a premium baby equipment rental that opened a pick-up point at Budapest airport in a few months, and then in the centre of Budapest, at Deák tér.
Even though Fruzsina and her husband have a three and a six-year-old child, they are real world travelers. A walk in one of Dublin's park, a sightseeing tour in Barcelona or a vacation on the Italian coast is part of their lives as it was before the birth of their children, now it just involves more organization. Their two services, the idea of Babagúz and Lottirose, were born when they looked at each other just before a trip, carrying three suitcases, a stroller and a portable baby bed at Budapest airport: why do we need to carry so much stuff with us?
Babagúz and Lottirose services teach sustainability to traveling families: it is not necessary to take all the baby stuff with us, we can also rent them. Baby equipment needed for traveling, such as a stroller allowed on planes, foldable bathing tubs, special baby wraps, car seat travel bags or portable monitors are all rare and expensive products and actually a family only use them for a week or two. The two services encourage families to rent these products instead of buying them and use them in a smart, sustainable and environmentally conscious way.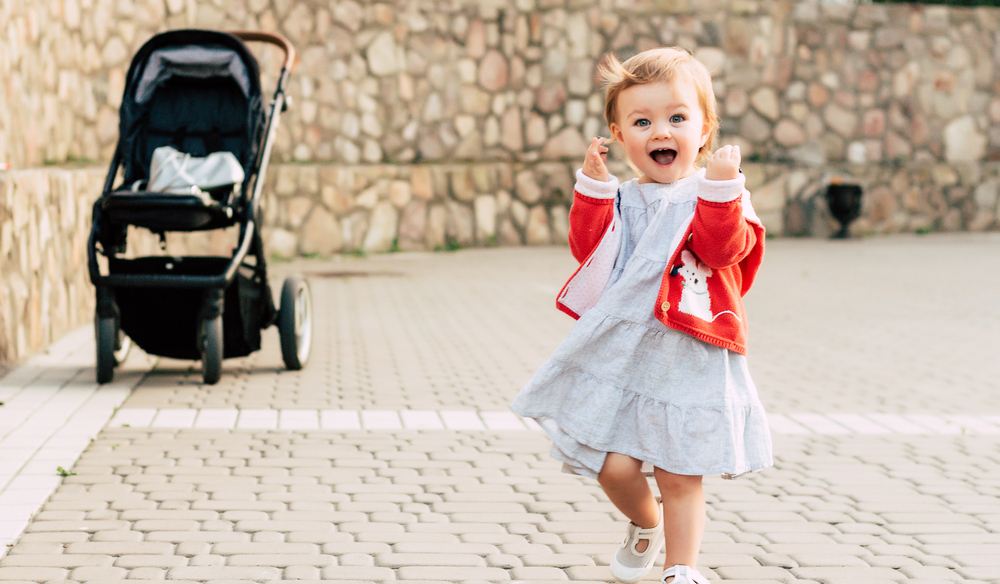 The two brands complement each other: Lottirose helps foreigners and makes Hungarian accommodations baby-friendly while Babagúz supports Hungarians traveling abroad. Lottirose brand has already started to expand internationally: they are planning to set up pick-up points at the airports and in the city centers of several European cities by next year. The airport pick-up point is already very popular: here, families pick up the packed baby equipment just before their journey, and later they can leave it here upon arrival as well.
Lottirose offers a complex service to incoming tourists: in addition to the rental, they also provide family transfers, babysitting services, family walking trails, English publications, private family-friendly guided tour or a family photographer."Every family trip is an exciting story that we can be part of," says Fruzsina.
Once an Australian family called them late at night because they lost their stroller during transfer or there was the athletic Polish couple who saw the runways in Budapest and decided to discover the city with a jogging stroller. Hungarian families going abroad book their baby strollers that are allowed on planes well in advance so they don't have to carry their babies at the airport. An exciting layer of customers is a group of expats coming home, to Hungary who would like to make their stay comfortable for a few weeks. The most special orders came from managers of diplomat families arriving at the embassies, and from star managers shooting Hollywood movies in Budapest. In these cases it is often necessary to deliver the premium products to a secret location within a few hours.